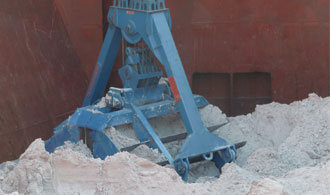 0180 51 57 37
06 - 53 26 13 15
06 - 20 00 08 49
info@brusse-zn.com
Our equipment
A. Brussé en Zn. has seven floating cranes and three push tugs, enabling us to carry out jobs at different locations simultaneously.
FLEXIBILITY IN PORTS

As our stevedoring firm has three push tugs, we are very flexible in moving our floating cranes to the ports of Rotterdam, Dordrecht and Moerdijk. Amsterdam is also among the possibilities. We are happy to be of assistance!


FLOATING CRANE ELJA 8
| | |
| --- | --- |
| Length: | 30 metres |
| Width: | 14 metres |
| Maximum operating radius: | 20 metres |
| Maximum weight with grab: | 7,5 tons |
| Maximum weight with hook: | 10 tons |
| Average capacity: | 250 t/h |
FLOATING CRANE ELJA 5
| | |
| --- | --- |
| Length: | 36,72 metres |
| Width: | 11 metres |
| Maximum operating radius: | 27 metres |
| Maximum weight with grab: | 8 tons |
| Maximum weight with hook: | 15 tons |
| Average capacity: | 350 t/h |
FLOATING CRANE ELJA 3
| | |
| --- | --- |
| Length: | 67 metres |
| Width: | 8,20 metres |
| Maximum operating radius: | 18 metres |
| Maximum weight with grab: | 4 tons |
| Maximum weight with hook: | 6 tons |
| Average capacity: | 150 t/h |
FLOATING CRANE ELJA 2
| | |
| --- | --- |
| Length: | 25 metres |
| Widht: | 11 metres |
| Maximum operating radius: | 18 metres |
| Maximum weight with grab: | 6 tons |
| Maximum weight with hook: | 6 tons |
| Average capacity: | 250 t/h |
PUSH TUG RONALD
| | |
| --- | --- |
| Length: | 16,49 metres |
| Width: | 5,35 metres |
| Draught: | 1,50 metres |
PUSH TUG ADRIANUS
| | |
| --- | --- |
| Length: | 11,95 meter |
| Width: | 8,62 meter |
| Draugth: | 1,50 meter |
PUSH TUG ROMIRA
| | |
| --- | --- |
| Length: | 9,97 metres |
| Width: | 9,37 metres |
| Draught: | 1,5 metres |